Cruïlla Comedy is back!
Comedy returns to the Cruïlla Festival! More than 40 comedians will be performing on Friday 7 and Saturday 8 July 2023 on the Vallformosa Stage at the festival.
Established comedians and new emerging talents will join Cruïlla this summer to make us laugh with social criticism, fine irony, black humour, absurd jokes, ridiculous anecdotes and their best gags. Check out the daily programme of Cruïlla Comedy and get ready to cry with laughter between concerts on 7 and 8 July!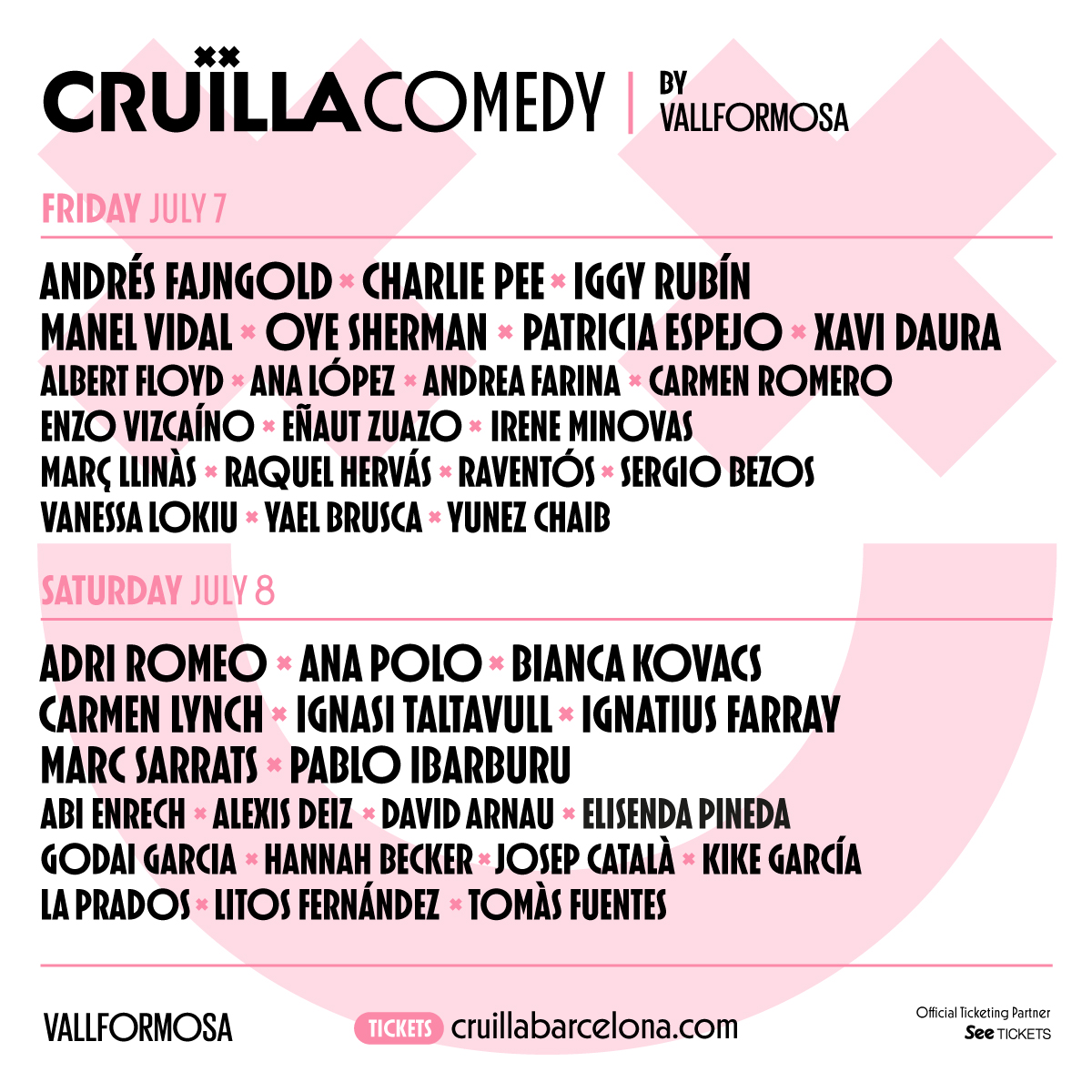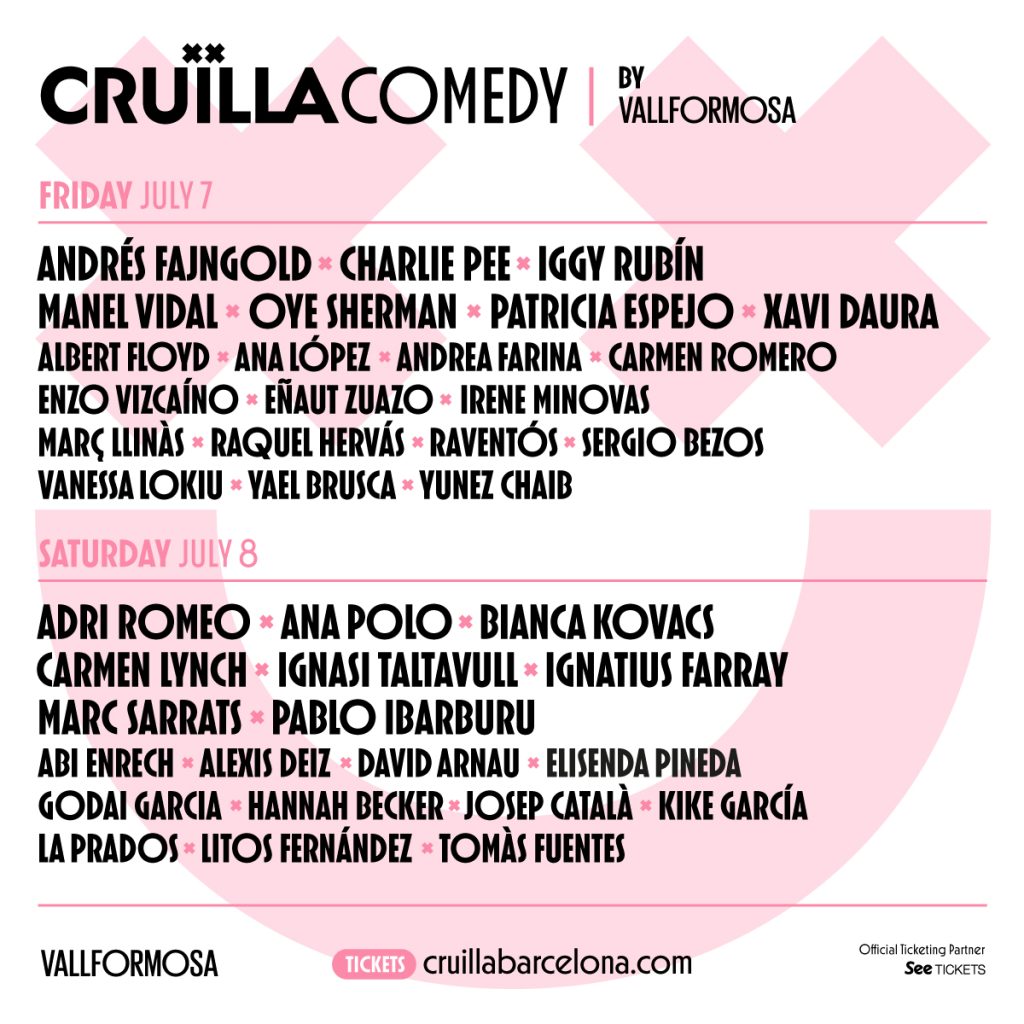 There will be something for everyone, from big names on the Catalan scene such as Ana Polo, Charlie Pee and the members of El Soterrani, to artists who are making waves on a national level such as Iggy Rubín, Yunez Chaib and Patricia Espejo, as well as the emerging talent of Abi Enrech and Raventós, among many others!
All the Comedy comedians will be performing on the 7th and 8th of July on the Vallformosa Stage, as part of the Cruïlla 2023 Festival. To see the Comedy shows, you can buy any Weekend Pass, three or four days Pass, or get a day ticket for Friday or Saturday.