Today we get to know the first artists that will perform in Cruïlla 2021!
Two Door Cinema Club, Kase.O, Residente, Morcheeba and Of Monsters and Men are just some of the names that start building the 2021 line-up. But there's more to come, many more!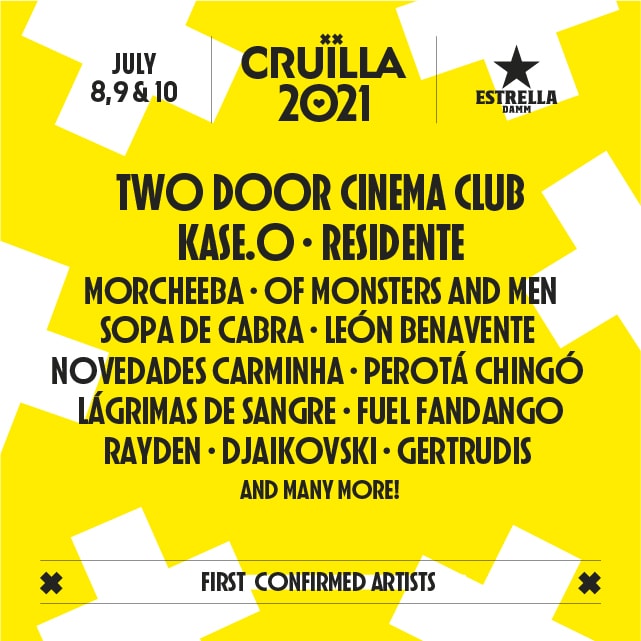 Most of the 2021 line-up consists of the artists that were supposed to perform in Cruïlla 2020. There are also some new additions, like Gertrudis or Sopa de Cabra.
Cruïlla 2021 is already taking shape and looking good, very soon we will announce more confirmed artists for the next edition. Stay tuned!